Celebrate Idaho!!!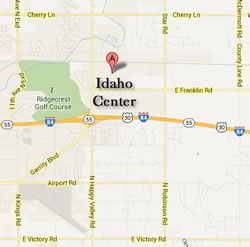 The 2013 God and Country Festival will be Wednesday, July 3. Gates open at 5:00 pm, and seating is first come, first served. The event has filled to capacity in the past, so get there early!
The musical kickoff starts at 5:10 with The Dan Kelly Band, followed by A Rotterdam November, Esterlyn, and Compel. The main event welcome is at 7:30, and will include Introduction of Flags, Pledge of Allegiance, National Anthem, 21 Gun Salute, and military/community awards.
The evening concert starts about 8:15 and will include nationally recognized artists Scott Riggan and Ryan Stevenson, followed by fireworks at about 10:20pm.
We are taking this opportunity to celebrate the 150th anniversary of Idaho becoming a territory of the United States with accomplished Idaho artists. We want to thank all of our sponsors for helping make this event a reality, we couldn't do it without you!
Artist Lineup
Ryan Stevenson
We're excited to welcome Ryan Stevenson back to the God and Country Festival to headline our 2013 event. Ryan has been involved in the community for years, and we're thrilled to have his unique brand of pop Christian music represented here as a local artist on a national stage.
The music of Ryan Stevenson blends influences from soul, pop, and some of the great guitarists to create engaging acoustic guitar driven melodies. Embracing the idea that some of the most profound moments of worship emerge not from mountain-top experiences but from difficult, perhaps even catastrophic circumstance gives Ryan's lyrics a poetic vulnerability reflecting honestly on the difficulties everyone faces.
Scott Riggan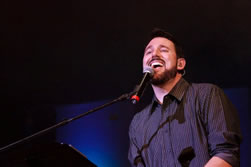 Between a demanding recording, songwriting and touring career, his busy family life and a dynamic local church ministry, you get the impression Scott
Riggan barely has time to breathe. He's built a solid following in the U.S., starting with his surprise hit "I Love You Lord," which climbed to #1 nationwide and stayed on the Billboard, R&R and CRW national AC charts for over nine months – no small feat for an indie artist. Other singles have followed, including "Bring Glory," "Show Them Jesus" and his recent Top 20 songs "I See You" and "I Will Stand (The Solid Rock)." In addition, Scott's ministry has taken him all over the world – including places like Tanzania and Ghana and China.
Scott performs nearly 100 shows per year – at festivals, churches and conferences, while still serving full-time as worship pastor for a growing church in the northwest. He's shared the stage with Third Day, Needtobreathe, Brenton Brown, FFH, Casting Crowns, Phillips Craig & Dean, SONICFLOOd, Avalon, Toby Mac, Natalie Grant, Rebecca St. James, Nicole Nordeman, The Katinas and many others. Whether with a full band (guitar, bass, drums and keyboard/piano) or a stripped-down, acoustic presentation (guitar, piano and percussion), Scott brings his powerful songs, humor and unique insights to create a moving and worshipful experience.
Esterlyn
Esterlyn (formerly Grand Prize) has been compared to Hawk Nelson, touring with bands like Kutless and Thousand Foot Krutch. Fronted by Luke Caldwell, Esterlyn has topped iTunes charts and been featured on Billboard's website. Their recoreds are a blend of the musical creativity and nuances of Gungor, rock drive of Switchfoot (with an uncanny resemblance to Jon Foreman's vocals), along with ambience and lyrical melodies comparable to Hillsong.
Compel
A Rotterdam November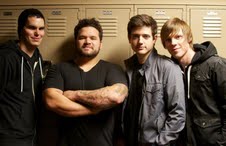 A Rotterdam November deliver powerful lyrics, gripping vocals and an electrical charge of melodic energy. These talented musicians express a convergence of styles from classical to modern rock / pop, which produce their unique sound. The name "A Rotterdam November" comes from the city of Rotterdam, which in WWII was bombed and destroyed. As a result it was referred to as "the city without a heart." The spirit of Rotterdam was determined not to linger in the past, and an old city was reconstructed with a new heart.
The Dan Kelly Band
Parking Note
The Idaho Center now charges $5 per car so they can provide better traffic direction at time of exit and make needed improvements to the parking lot. Feel free to carpool, and we look forward to a faster exit process!