THANK YOU FOR CELEBRATING OUR 50TH WITH US!
2016 was a fantastic year for the God and Country Festival! Thank you so much to all the volunteers and organizations involved in pulling this together.
WEDNESDAY, June 29, 2016
Pre-events start at 2:00, gates open at 5:30
2016 Headline Artist is Danny Gokey joined by Andrew Palau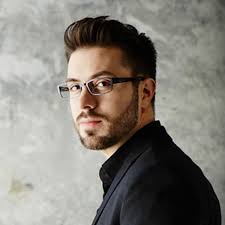 America discovered Danny's talent on American Idol Season 8, finishing #3.
Music feeds the soul and few people understand its power better than Danny Gokey. His young life has been a rollercoaster ride, and music has been his constant companion. It sustained him following the death of his first wife, Sophia, and it propelled him up the charts after the world discovered his talent on American Idol. Music has shaped his life, providing a sense of purpose and direction, even in the most trying times.
Please save the date for this special 50th anniversary edition of the Treasure Valley's own God and Country Festival!
Come hear Andrew Palau!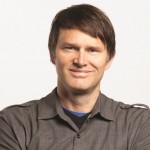 International evangelist Andrew Palau is passionate about the life changing power of Jesus Christ and is committed to sharing the Good News wherever God may call him. But, it hasn't always been this way.
Andrew grew up in a strong Christian home, one of four sons of world evangelist and author Luis Palau. Andrew, however, chose his own way and did not make an early commitment to Jesus Christ. It wasn't until he was 27 that he gave his heart to the Lord at one of his father's evangelistic outreaches in Kingston, Jamaica, after witnessing God's presence in the lives of some of the Jamaicans he met—including Wendy Levy, whom he would later marry.
Today, Andrew preaches at his own festivals and outreaches around the world, including Addis Ababa, Ethiopia; Beijing, China; the United Kingdom, Romania, Mexico, and the United States. He has shared the Gospel with millions of people, demonstrating his father's same passion and love for Christ and evangelism. The full, gripping account of Andrew's raw journey to faith is told in his debut book The Secret Life of a Fool. Andrew and Wendy have three children and live in Portland, Oregon near the Palau world headquarters.
HUGE PRE-EVENTS FOR THE WHOLE FAMILY!
From 2:00 until the gates open for the main festival, we'll have a ton of family-friendly, action-packed activities for whole family, including jump-houses (weather permitting–please pray for no wind!), and world-famous extreme sports demonstrations by experts in freestyle BMX and motocross.
BMX Extreme Sports Exhibition
The Action Sports Outreach Team is one of the premier BMX teams in the country. Lead rider Vic Murphy has performed, competed and shared their faith around the world in every setting imaginable. Their blend of skillfully executed stunts and entertainment will grab your attention through the entire demo.

Freestyle Motocross Exhibition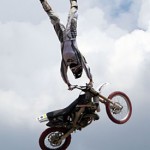 Justin Homan has 25 years of Motocross and 13 years of FMX/X-Games Competition/FMX Event Productions. Homan's team produces over 55 event dates per year, rated #1 in event retention. He's a competition champion, X-Games medalist, and international competitor for 13 years running.
Awards/Recognition:
2009 Multiple Competition Winner
2008 Asian X-Games FMX/Step-up
2008 EDGE International FMX Champion
2008 Evel Knievel Days Evel Favorite
2006 FMX RIOT III Runner-up 2nd
2005 Thailand X-Games Champion
2004 Maylasian X-Games Bronze Medalist
2003 X-Games 8th Person to Flip a dirt bike
2002 X-Games Big Air Winner "Holyman"
14 X Games/Gravity Games Finals
Recording Artist Hank Murphy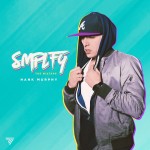 Hank Murphy is a recording artist signed to Provident (Sony) based out of Raleigh, North Carolina. Originally from Louisville, Georgia, Hank has been singing his whole life. He started playing guitar his sophomore year of high school and realized then that nothing else made him come alive like music. By his junior year he was writing songs and became a Christ follower the same year. At the age of 18 he began serving God through music. He currently serves as a worship leader at The Summit Church in Raleigh-Durham. It is Hank's desire that people would be awakened to a simplicity of life, that all of our days and pursuits would point to one God, one salvation, one mission. Hank is a preacher at heart who uses music to share the unstoppable message of the Gospel of God's love, truth, and worth in Jesus. The basis of his ministry is to bring people to the Gospel and to see all the nations know and worship Jesus Christ as Lord.